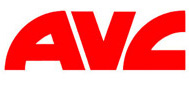 About us
AVC Ltd was founded in 1991. AVC is an independent Swiss music production company located in Horgen on the shore of lake Zurich. Since its foundation the company is managed by Peter Pozza. In most cases the company is the holder of the rights on the recordings it possesses and it maintains also its own publishing company. AVC is marketing its high quality offer in the fields of classical and popular music on a worldwide basis in the following ways:
In form of finished products
By granting licences to third parties for different types of applications like
- Sound and visual carriers (CD, DVD etc.)
- Advertising / Premium
- Filmsynchronisation
- Digital Downloading
- Ringtones
- Ringback Tones
- IVR
- etc.